For Librarian
We encourage research librarians to list this journal among their library's electronic journal holdings. Our website is http://taiwania.ntu.edu.tw/index.php
Taiwania is able to exchange for any publication related to Life science or Biodiversity. If you are interested in receiving the hard prints, please send the following information to taiwania@ntu.edu.tw .
Name of contact person
Email
Affiliation (Name, address, website)
Mailing address (in detail)
Title of publication for exchange
ISSN/ISBN of exchange publication
For Reader
Taiwania
offer limited print to reader. You can contact the following address for detail or e-mail to taiwania@ntu.edu.tw .
National Taiwan University Press
TEL:886+2+3366-3993, 886+2+2365-9286, FAX:886+2+2363-6905
http://www.press.ntu.edu.tw , email: ntuprs@ntu.edu.tw
Current Issue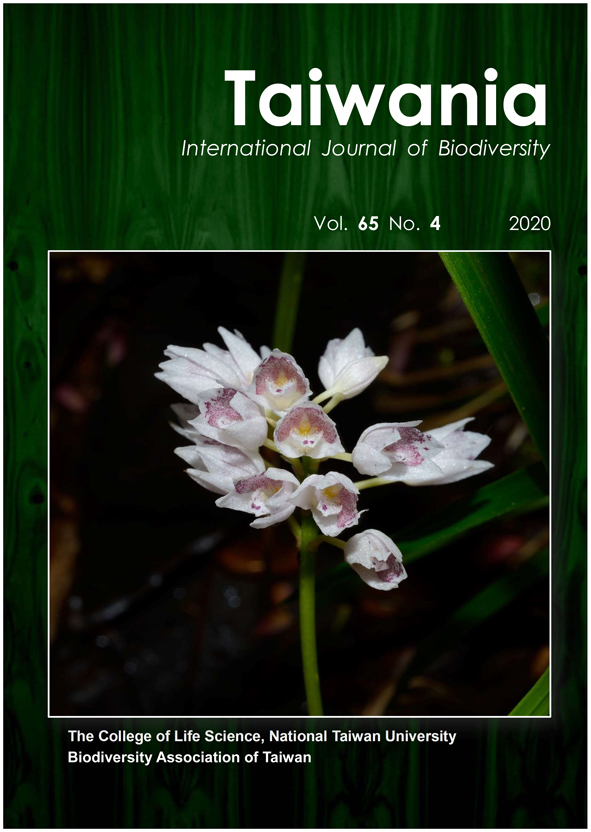 Vol. 65 No. 4 2020
Published on : 15 November 2020
Announcement
Journal Resources
Impact Factor: 0.647 (2019)

ISI Journal Citation Reports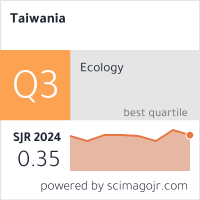 Master's Program