Note
Occurrence of the freshwater heteronemertean Apatronemertes albimaculosa (Nemertea: Pilidiophora) in Taiwan
Hiroshi Kajihara, Ayuta Kato, Takafumi Nakano, Yi-Te Lai
Published on: 15 January 2020
Page: 81 - 85
DOI: 10.6165/tai.2020.65.81
PDF Download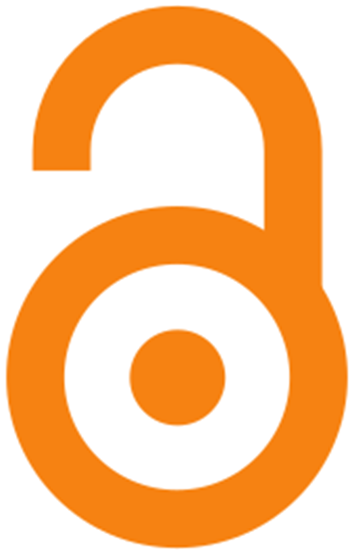 Referance
Andrade, S. C. S., M. Strand, M. Schwartz, H.-X. Chen, H. Kajihara, J. von D?hren, S.-C. Sun, J. Junoy, M. Thiel, J. L. Norenburg, J. M. Turbeville, G. Giribet and P. Sundberg. 2012. Disentangling ribbon worm relationships: multi-locus analysis supports traditional classification of the phylum Nemertea. Cladistics 28(2): 141–159.
DOI: 10.1111/j.1096-0031.2011.00376.xView ArticleGoogle Scholar
Beauchamp, P. de. 1928. Une h?t?ron?merte d'eau douce ? Buitenzorg. Bull. Soc. Zool. Fr. 53: 62–67.

Beauchamp, P. de. 1929. Triclades terricoles, triclades paludicoles, n?mertien. Treubia 10: 405–430.

Boere, G. and D. A. Stroud. 2006. The flyway concept: what it is and what it isn't. In: Boere, G. et al. (eds.), Waterbirds Around the World. 40–47. The Stationery Office, Edinburg, UK.

Boom, R., C. J. Sol, M. M. Salimans, C. L. Jansen, P. M. Wertheim-van Dillen and J. van der Noordaa. 1990. Rapid and simple method for purification of nucleic acids. J. Clin. Microbiol. 28: 495–503.

Chernyshev, A. V. 2014. Nemertean biodiversity in the Sea of Japan and adjacent areas. In: Sun, S. et al. (eds.), Marine Biodiversity and Ecosystem Dynamics of the Northwest Pacific Ocean. 119–135. Science Press, Beijing, China.

Corr?a, D. D. 1963. Nemerteans from Cura?ao. Stud. Fauna Cura?ao Other Caribb. Isl. 17: 41–56.

Du Bois-Reymond Marcus, E. 1948. An Amazonian heteronemertine. Bol. Fac. Filos. Ci?nc. Let. Univ. S?o Paulo 13: 93–109.
DOI: 10.11606/issn.2526-4877.bsffclzoologia.1948.125310View ArticleGoogle Scholar
Ehrenberg, C.G. 1831. Phytozoa turbellaria Africana et Asiatica in Phytozoorum Tabula IV et V delineata. In: Hemprich F. G. and C. G. Ehrenberg (eds.), Symbolae physicae, seu icones et descriptiones corporum naturalium novorum aut minus cognitorum quae ex itineribus per Libyam, Aegyptium, Nubiam, Dongalam, Syriam, Arabiam et Habessiniam, pars zoologica II, animalia evertebrata exclusis insectis. 53–67, pls IV–V. Officina Academica, Berolina [Berlin], Germany. [Plates published in 1828, text in 1831]

Folmer, O., M. Black, W. Hoeh, R. Lutz and R. Vrijenhoek. 1994. DNA primers for amplification of mitochondrial cytochrome c oxidase subunit I from diverse metazoan invertebrates. Mol. Mar. Biol. Biotechnol. 3: 294–299.

Gibson, R. 1995. Nemertean genera and species of the world: an annotated checklist of original names and description citations, synonyms, current taxonomic status, habitats and recorded zoogeographic distribution. J. Nat. Hist. 29(2): 271–562.
DOI: 10.1080/00222939500770161View ArticleGoogle Scholar
Gibson, R. and S. Qi. 1991. A new freshwater heteronemertean from the Zhujian (Pearl River), People's Republic of China. Hydrobiologia 220(2): 167–178.
DOI: 10.1007/BF00006550View ArticleGoogle Scholar
Hookabe, N., M. L. Schwartz, H. Kajihara and J. L. Norenburg. 2019. Molecular systematics of the heteronemertean genus Dushia (Nemertea, Pilidiophora), with descriptions of D. wijnhoffae sp. nov. and D. nigra species complex comb. nov. Zootaxa 4691(4): 333–358.
DOI: 10.11646/zootaxa.4691.4.2View ArticleGoogle Scholar
Iwata, F. 1970. On the brackish water nemerteans from Japan, provided with special circulatory and nephridial organs useful for osmoregulation. Zool. Anz. 184: 133–154.

Kajihara, H. 2004. Usamaro Takakura (1867–1944), Japanese pioneer nemertean researcher. Arch. Nat. Hist. 31(2): 208–213.
DOI: 10.3366/anh.2004.31.2.208View ArticleGoogle Scholar
Kajihara, H., A. V. Chernyshev, S.-C. Sun, P. Sundberg, P. F. B. and Crandall. 2008. Checklist of nemertean genera and species published between 1995 and 2007. Spec. Divers. 13(4): 245–274.
DOI: 10.12782/specdiv.13.245View ArticleGoogle Scholar
Kajihara, H., M. Takibata and M. J. Grygier. 2016. Occurrence and molecular barcode of the freshwater heteronemertean Apatronemertes albimaculosa (Nemertea: Pilidiophora) from Japan. Spec. Divers. 21(2): 105–110.
DOI: 10.12782/sd.21.2.105View ArticleGoogle Scholar
Koressaar, T. and M. Remm. 2007. Enhancements and modifications of primer design program Primer3. Bioinformatics 23(10): 1289–1291.
DOI: 10.1093/bioinformatics/btm091View ArticleGoogle Scholar
Kumar, S., G. Stecher and K. Tamura. 2016. MEGA7: molecular evolutionary genetics analysis version 7.0 for bigger datasets. Mol. Biol. Evol. 33(7): 1870–1874
DOI: 10.1093/molbev/msw054View ArticleGoogle Scholar
Kvist, S., D. de Carle, A. Cornejo and A. Oceguera-Figueroa. 2018. Biological introductions or native ranges: two curious cases of new distributional records in the Panama Canal. BioInvasions Rec. 7: 237–244.

M?ller, O. F. 1774. Vermivm terrestrium et fluviatilium, seu animalium infusoriorum, helminthicorum, et testaceorum, non marinorum, succincta historia. Voluminis Imi Pars Altera [Volume 1, Part 2]. Heineck et Faber, Havniae et Lipsiae [locative case of Havnia and Lipsia, Copenhagen and Leipzig, respectively]. 72 pp.

Newton, I. 2008. The Migration Ecology of Birds, Elsevier, Amsterdam, The Netherland. viii + 976 pp.

Park, T., S. H. Lee, S.-C. Sun and H. Kajihara. 2019. Morphological and molecular study on Yininemertes pratensis (Nemertea, Pilidiophora, Heteronemertea) from the Han River Estuary, South Korea, and its phylogenetic position within the family Lineidae. ZooKeys 852: 31–51.
DOI: 10.3897/zookeys.852.32602View ArticleGoogle Scholar
Podsiadlowski, L., A. Braband, T. H. Struck, J. von D?hren and T. Bartolomaeus. 2009. Phylogeny and mitochondrial gene order variation in Lophotrochozoa in the light of new mitogenomic data from Nemertea. BMC Genomics 10(1): 364.
DOI: 10.1186/1471-2164-10-364View ArticleGoogle Scholar
Razjigaeva, N. G., L. A. Ganzey, T. A. Grebennikova, N. I. Belyanina, E. D. Ivanova, A. M. Lebedev, F. E. Maksimov and V. Yu. Kuznetsov. 2015. Environmental changes at final warming of Middle Pleistocene (MIS 7) in South Kurils. Quat. Int. 355: 90–100.
DOI: 10.1016/j.quaint.2014.07.053View ArticleGoogle Scholar
Senz, W. 1993. Nemertinen europ?ischer K?stenbereiche (nebst erg?nzenden Angaben zur Anatomie von Apatronemertes albimaculosa Wilfert & Gibson, 1974). Ann. Nathist. Mus. Wien Ser. B Bot. Zool. 94/95: 47–145.

Shen, C.-Y., W.-Y. Sun and S.-C. Sun. 2015. The complete mitochondrial genome of Iwatanemertes piperata (Nemertea: Heteronemertea). Mitochondrial DNA 26(6): 846–847.
DOI: 10.3109/19401736.2013.855922View ArticleGoogle Scholar
Smith, D. G. 2001. Pennak's Freshwater Invertebrates of the United States, 4th ed., Porifera to Crustacea, John Wiley & Sons, New York, USA. x + 641 pp.

Stimpson, W. 1855. Descriptions of some of the new marine Invertebrata from the Chinese and Japanese seas. Proc. Acad. Nat. Sci. Phila. 7: 375–384.
DOI: 10.5962/bhl.title.51444View Article
Sun, S.-C. and J.-R. Lu. 1998. A new genus and species of heteronemertean from the Changjiang (Yangtze) River Estuary. Hydrobiologia 367(1/3): 175–187.

Sundberg, P. and R. Gibson. 2008. Global diversity of nemerteans (Nemertea) in freshwater. Hydrobiologia 595(1): 61–66.
DOI: 10.1007/s10750-007-9004-6View ArticleGoogle Scholar
Takakura, U. 1932. Tansui himomushi no hanashi [On the freshwater nemerteans]. Hakubutsugaku Zasshi 30(4): 4–6. [In Japanese]

Untergasser, A., I. Cutcutache, T. Koressaar, J. Ye, B. C. Faircloth, M. Remm and S. G. Rozen. 2012. Primer3-new capabilities and interfaces. Nucleic Acids Res. 40(15): e115.
DOI: 10.1093/nar/gks596View ArticleGoogle Scholar
Viana, D. S., L. Santamar?a and J. Figuerola. 2016. Migratory birds as global dispersal vectors. Trends Ecol. Evol. 31(10): 763–775.
DOI: 10.1016/j.tree.2016.07.005View ArticleGoogle Scholar
Wilfert, M. and R. Gibson. 1974. A new genus of hermaphroditic freshwater heteronemertean (Nemertinea). Z. Morphol. Tiere 79(2): 87–112.
DOI: 10.1007/BF00298777View ArticleGoogle Scholar
Yamaoka, T. 1939. Two nemerteans from Formosa. Annot. Zool. Jpn. 18: 283–289.