Note
Rediscovery of an 'Extinct' species Scleria sumatrensis Retz. in Taiwan using both morphological and molecular authentications
Shih-Hui Liu, Chau-Ching Huang, Chun-Kuei Liao
Published on: 25 August 2021
Page: 398 - 407
DOI: 10.6165/tai.2021.66.398
PDF Download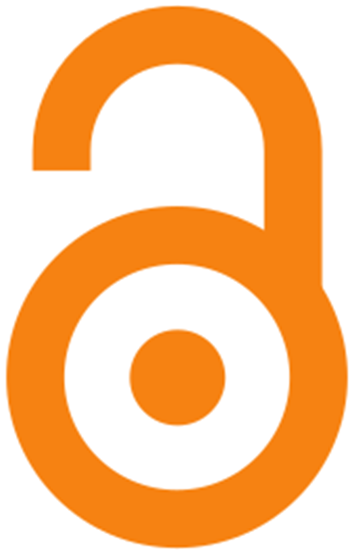 | Appendix
References
Bauters, K., P. Asselman, D.A. Simpson, A.M. Muasya, P. Goetghebeur and I. Larridon. 2016. Phylogenetics, ancestral state reconstruction, and a new infrageneric classification of Scleria (Cyperaceae) based on three DNA markers. Taxon 65(3): 444?466.
DOI: 10.12705/653.2View ArticleGoogle Scholar
Bergius, P.J. 1765. Scleria, Et nytt Orte-genus ifra?n America, framlagt och befkrifvet. Kongl. Svenska Vetensk Acad. Handl. 26: 142?148.

Bieker, V.C. and M.D. Martin. 2018. Implications and future prospects for evolutionary analyses of DNA in historical herbarium collections. Bot. Lett. 165(3-4): 409?418.
DOI: 10.1080/23818107.2018.1458651View ArticleGoogle Scholar
Blake, S., M. Wikelski, F. Cabrera, A. Guezou, M. Silva, E. Sadeghayobi, C.B. Yackulic and P. Jaramillo. 2012. Seed dispersal by Gal?pagos tortoises. J. Biogeogr. 39(11): 1961?1972.
DOI: 10.1111/j.1365-2699.2011.02672.xView ArticleGoogle Scholar
Borah, D., N. Tanaka, L.V. Averyanov, M. Taram and D.K. Roy. 2020. Rediscovery of Tupistra stoliczkana (Asparagaceae) in northeastern India and the identity of T. ashihoi. Phytotaxa 443(2): 207?210.
DOI: 10.11646/phytotaxa.443.2.8View ArticleGoogle Scholar
Burke, S.V., W.P. Wysocki, F.O. Zuloaga, J.M. Craine, J.C. Pires, P.P. Edger, D. Mayfield-Jones, L.G. Clark, S.A. Kelchner and M.R. Duvall. 2016. Evolutionary relationships in Panicoid grasses based on plastome phylogenomics (Panicoideae; Poaceae). BMC Plant Biol. 16(1): 140.
DOI: 10.1186/s12870-016-0823-3View ArticleGoogle Scholar
Carlquist, S. 1967. The biota of long-distance dispersal. V. Plant dispersal to Pacific Islands. Bull. Torrey Bot. Club 94(3): 129.
DOI: 10.2307/2484044View ArticleGoogle Scholar
Chang, C.-H., K.-T. Shao, H.-Y. Lin, Y.-C. Chiu, M.-Y. Lee, S.-H. Liu and P.-L. Lin. 2017. DNA barcodes of the native ray-finned fishes in Taiwan. Mol. Ecol. Resour. 17(4): 796?805.
DOI: 10.1111/1755-0998.12601View ArticleGoogle Scholar
Darriba, D., G.L. Taboada, R. Doallo and D. Posada. 2012. jModelTest 2: more models; new heuristics and parallel computing. Nat. Methods 9(8): 772.
DOI: 10.1038/nmeth.2109View ArticleGoogle Scholar
Editorial Committee of the Red List of Taiwan Plants. 2017. The Red List of Vascular Plants of Taiwan. Endemic Species Research Institute, Forestry Bureau, Council of Agriculture, Executive Yuan and Taiwan Society of Plant Systematics, Taiwan. pp.5?12, 73.

Edwards, C.E., B. Bass?ner, C. Birkinshaw, C. Camara, A. Lehavana, P.P. Lowry, J.S. Miller, A. Wyatt and P.W. Jackson. 2018. A botanical mystery solved by phylogenetic analysis of botanical garden collections: the rediscovery of the presumed-extinct Dracaena umbraculifera. Oryx 52(3): 427?436.
DOI: 10.1017/S0030605317001570View ArticleGoogle Scholar
Fisher, D.O. and S.P. Blomberg. 2011. Correlates of rediscovery and the detectability of extinction in mammals. Proc. Roy. Soc. B-Biol. Sci. 278(1708): 1090?1097.
DOI: 10.1098/rspb.2010.1579View ArticleGoogle Scholar
Ge, X.-J., T.-W. Hsu, K.-H. Hung, C.-J. Lin, C.-C. Huang, C.-C. Huang, Y.-C. Chiang and T.-Y. Chiang. 2012. Inferring multiple refugia and phylogeographical patterns in Pinus massoniana based on nucleotide sequence variation and DNA fingerprinting. PLoS ONE 7(8): e43717.
DOI: 10.1371/journal.pone.0043717View ArticleGoogle Scholar
Hinchliff, C.E., A.E. Lliully A., T. Carey and E.H. Roalson. 2010. The origins of Eleocharis (Cyperaceae) and the status of Websteria, Egleria, and Chillania. Taxon 59(3): 709–719.
DOI: 10.1002/tax.593004View ArticleGoogle Scholar
Hirano, T., S. Wada, H. Mori, S. Uchida, T. Saito and S. Chiba. 2018. Genetic and morphometric rediscovery of an extinct land snail on oceanic islands. J. Mollus. Stud. 84(2): 148?156.
DOI: 10.1093/mollus/eyy003View ArticleGoogle Scholar
Hsiao, C., N.J. Chatterton, K.H. Asay and K.B. Jensen. 1994. Phylogenetic relationships of 10 grass species: an assessment of phylogenetic utility of the internal transcribed spacer region in nuclear ribosomal DNA in monocots. Genome 37(1): 112?120.
DOI: 10.1139/g94-014View ArticleGoogle Scholar
Huelsenbeck, J. P. and F. Ronquist. 2001. MrBayes: Bayesian inference of phylogeny. Bioinformatics 17(8): 754?755.
DOI: 10.1093/bioinformatics/17.8.754View ArticleGoogle Scholar
Humphreys, A.M., R. Govaerts, S.Z. Ficinski, E. Nic Lughadha and M.S. Vorontsova. 2019. Global dataset shows geography and life form predict modern plant extinction and rediscovery. Nat. Ecol. Evol. 3(7): 1043?1047.
DOI: 10.1038/s41559-019-0906-2View ArticleGoogle Scholar
IUCN. 2012a. Guidelines for Application of IUCN Red List Criteria at Regional and National Levels: Version 4.0. IUCN, Gland, Switzerland and Cambridge, UK.

IUCN. 2012b. IUCN Red List Categories and Criteria: Version 3.1. 2nd. IUCN, Gland, Switzerland and Cambridge, UK.

IUCN Standards and Petitions Subcommittee. 2019. Guidelines for Using the IUCN Red List Categories and Criteria. Version 14. Prepared by the Standards and Petitions Committee. (http://www.iucnredlist.org/documents/RedListGuidelines.pdf. accessed on 10.12.2020)

Jacquemyn, H., C. Van Mechelen, R. Brys and O. Honnay. 2011. Management effects on the vegetation and soil seed bank of calcareous grasslands: an 11-year experiment. Biol. Conserv. 144(1): 416?422.
DOI: 10.1016/j.biocon.2010.09.020View ArticleGoogle Scholar
Jin, D.-M., J.-J. Jin and T.-S. Yi. 2020. Plastome structural conservation and evolution in the Clusioid clade of Malpighiales. Sci. Rep. 10(1): 9091.
DOI: 10.1038/s41598-020-66024-7View ArticleGoogle Scholar
Kakuta, M. 1992. Abb? Urbain Faurie and an itinerary calendar of his plant hunting. Acta Phytotaxon. Geobot. 43: 59?74. [In Japanese]

Katoh, K. 2002. MAFFT: a novel method for rapid multiple sequence alignment based on fast Fourier transform. Nucleic Acids Res. 30(14): 3059?3066.
DOI: 10.1093/nar/gkf436View ArticleGoogle Scholar
Katoh, K. and D.M. Standley. 2013. MAFFT multiple sequence alignment software version 7: improvements in performance and isability. Mol. Biol. Evol. 30(4): 772–780.
DOI: 10.1093/molbev/mst010View ArticleGoogle Scholar
Koyama, T. 1978. Scleria. In: Lee, H.-L. et al. (eds.), Flora of Taiwan 5: 195–196. Editorial Committee, Dept. Bot., NTU, Taipei, Taiwan.

Koyama, T., C.-S. Kuoh, and W.-C. Leong. 2000. Scleria. In: Huang, T.-C. et al. (eds.), Flora of Taiwan, 2nd ed. 5: 309?313. Editorial Committee, Dept. Bot., NTU, Taipei, Taiwan.

Larridon, I., J. Gal?n D?az, K. Bauters and M. Escudero. 2021. What drives diversification in a pantropical plant lineage with extraordinary capacity for long?distance dispersal and colonization? J. Biogeogr. 48(1): 64?77.
DOI: 10.1111/jbi.13982View ArticleGoogle Scholar
Lee, S.Y. and R. Mohamed. 2016. Rediscovery of Aquilaria rostrata (Thymelaeaceae), a species thought to be extinct, and notes on Aquilaria conservation in Peninsular Malaysia. Blumea 61(1): 13?19.
DOI: 10.3767/000651916X691529View ArticleGoogle Scholar
Lee, T.E., D.O. Fisher, S.P. Blomberg and B.A. Wintle. 2017. Extinct or still out there? Disentangling influences on extinction and rediscovery helps to clarify the fate of species on the edge. Global Change Biol. 23(2): 621?634.
DOI: 10.1111/gcb.13421View ArticleGoogle Scholar
Leong, W.-C. and C.-S. Kuoh. 2000. Two new records of Scleria Bergius (Cyperaceae) in Taiwan. Taiwania 45(4): 334?339.
DOI: 10.6165/tai.2000.45(4).334View ArticleGoogle Scholar
Liu, S.-H., C.E. Edwards, P.C. Hoch, P.H. Raven and J.C. Barber. 2018. Genome skimming provides new insight into the relationships in Ludwigia section Macrocarpon, a polyploid complex. Am. J. Bot. 105(5): 875?887.
DOI: 10.1002/ajb2.1086View ArticleGoogle Scholar
Liu, S.-H., P.C. Hoch, M. Diazgranados, P.H. Raven and J.C. Barber. 2017. Multi-locus phylogeny of Ludwigia (Onagraceae): Insights on infrageneric relationships and the current classification of the genus. Taxon 66(5): 1112?1127.
DOI: 10.12705/665.7View ArticleGoogle Scholar
Maddison, W.P. and D.R. Maddison. 2016. Mesquite: a modular system for evolutionary analysis. Version 3.11.

Miller, M.A., W. Pfeiffer and T. Schwartz. 2010. Creating the CIPRES Science Gateway for inference of large phylogenetic trees. Proceedings of the Gateway Computing Environments Workshop (GCE), 1–8. Gateway Computing Environments Workshop (GCE), New Orleans, Louisiana, USA.
DOI: 10.1109/GCE.2010.5676129View ArticleGoogle Scholar
Ohwi, J. 1932. Symbolae ad Floram Asiae Orientalis IV. Acta Phytotax. Geobot. 1: 66?87.

Oxelman, B., M. Liden and D. Berglund. 1997. Chloroplastrps16 intron phylogeny of the tribe Sileneae (Caryophyllaceae). Plant Syst. Evol. 206(1-4): 393?410.
DOI: 10.1007/BF00987959View ArticleGoogle Scholar
Phillips, D.P. and B. Bytebier. 2020. A morphometric and molecular phylogenetic analysis of the African orchid genus Stenoglottis (Orchidaceae: Orchidoideae). Bot. J. Linn. Soc. 193(3): 340?362.
DOI: 10.1093/botlinnean/boaa018View ArticleGoogle Scholar
Pimm, S.L., C.N. Jenkins, R. Abell, T.M. Brooks, J.L. Gittleman, L.N. Joppa, P.H. Raven, C.M. Roberts and J.O. Sexton. 2014. The biodiversity of species and their rates of extinction, distribution, and protection. Science 344(6187): 1246752.
DOI: 10.1126/science.1246752View ArticleGoogle Scholar
Rambaut, A. 2014. FigTree v1.4.2 http://tree.bio.ed.ac.uk/software/figtree/.

Ronquist, F., M. Teslenko, P. van der Mark, D.L. Ayres, A. Darling, S. Hohna, B. Larget, L. Liu, M.A. Suchard and J.P Huelsenbeck. 2012. MrBayes 3.2: Efficient Bayesian phylogenetic inference and model choice across a large model space. Syst. Biol. 61(3): 539?542.
DOI: 10.1093/sysbio/sys029View ArticleGoogle Scholar
Saatkamp, A., F. Henry and T. Dutoit. 2018. Vegetation and soil seed bank in a 23-year grazing exclusion chronosequence in a Mediterranean dry grassland. Plant Biosyst. 152(5): 1020?1030.
DOI: 10.1080/11263504.2017.1407375View ArticleGoogle Scholar
Schmidt Silveira, F., A.A. Schneider and L.R. de Moura Baptista. 2019. The role of a local rediscovery in the evaluation of the conservation status of a plant species: Testing the hypothesis of the biodiversity knowledge gap. J. Nat. Conserv. 48: 91?98.
DOI: 10.1016/j.jnc.2018.10.004View ArticleGoogle Scholar
Sheue, C. R., J. W. Yong and Y. P. Yang. 2005. The Bruguiera (Rhizophoraceae) species in the mangroves of Singapore, especially on the new record and the rediscovery. Taiwania 50(4): 251?260.
DOI: 10.6165/tai.2005.50(4).251View ArticleGoogle Scholar
Stamatakis, A. 2014. RAxML version 8: a tool for phylogenetic analysis and post-analysis of large phylogenies. Bioinformatics 30(9): 1312?1313.
DOI: 10.1093/bioinformatics/btu033View ArticleGoogle Scholar
Stewart, F.E.C., J.P. Volpe, J.S. Taylor, J. Bowman, P.J. Thomas, M.J. Pybus and J.T. Fisher. 2017. Distinguishing reintroduction from recolonization with genetic testing. Biol. Conserv. 214: 242?249.
DOI: 10.1016/j.biocon.2017.08.004View ArticleGoogle Scholar
Stroh, P.A., F.M. Hughes, T.H. Sparks and J.O. Mountford. 2012. The influence of time on the soil seed bank and vegetation across a landscape-scale wetland restoration project. Restor. Ecol. 20(1): 103?112.
DOI: 10.1111/j.1526-100X.2010.00740.xView ArticleGoogle Scholar
Sugita, N., A. Ebihara, T. Hosoya, U. Jinbo, S. Kaneko, T. Kurosawa, M. Nakae and T. Yukawa. 2020. Non-destructive DNA extraction from herbarium specimens: a method particularly suitable for plants with small and fragile leaves. J. Plant Res. 133(1): 133?141.
DOI: 10.1007/s10265-019-01152-4View ArticleGoogle Scholar
Thiers, B. 2016. Index Herbariorum: A global directory of public herbaria and associated staff. New York Botanical Garden's Virtual Herbarium.http://sweetgum.nybg.org/science/ih/

Wagner, D. L. 2020. Insect declines in the anthropocene. Annu. Rev. Entomol. 65(1): 457?480.
DOI: 10.1146/annurev-ento-011019-025151View ArticleGoogle Scholar
Wahlsteen, E., W. Zhou, Q. (Jenny) Xiang and K. Rushforth. 2020. Rediscovery of the lost little dogwood Cornus wardiana (Cornaceae) - Its phylogenetic and morphological distinction and implication in the origin of the Arctic?Sino?Himalayan disjunction. J. Syst. Evo. 59(2): 405?416
DOI: 10.1111/jse.12576View ArticleGoogle Scholar
Wong, K.J., P.K. Ng and M.S. Jeng. 2018. From an old eroded carapace: rediscovery of the majid crab Leptomithrax sinensis Rathbun, 1916 (Crustacea, Brachyura, Majidae) from Taiwan and Japan. Zool. Stud. 57: 49.
DOI: 10.6620/ZS.2018.57-49View ArticleGoogle Scholar
Zhang, S., G.C. Tucker and D.A. Simpson. 2010. Scleria. In: Wu Z.-Y., P.H. Raven and D.Y. Hong (eds.) Flora of China. vol. 23. Science Press, Beijing & Missouri Botanical Garden Press, St. Louis, pp. 260?268.