Research Paper
Begonia francisabuidii, (section Baryandra, Begoniaceae) a new species endemic to Albay, Luzon Island, Philippines
Cyrus Job P. Dela Cruz, Steven R. Concepcion, Yu Pin Ang
Published on: 28 March 2022
Page: 223 - 228
DOI: 10.6165/tai.2022.67.223
PDF Download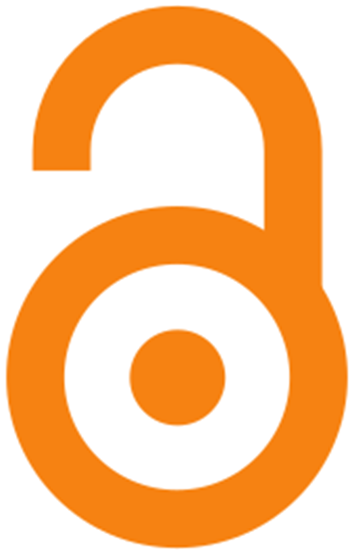 References
Bachman, S., J. Moat, A.W. Hill, J. de la Torre and B. Scott. 2011. Supporting Red List threat assessments with GeoCAT: geospatial conservation assessment tool. In: Smith, V. and L. Penev. (Eds.) e-Infrastructures for data publishing in biodiversity science. ZooKeys 150: 117–126.
DOI: 10.3897/zookeys.150.2109View ArticleGoogle Scholar
Balete, D.S., L.R. Heaney, P.A. Alviola and E.A. Rickart. 2013. Diversity and Distribution of Small Mammals in the Bicol Volcanic Belt of Southern Luzon Island, Philippines. Journal of Natural History 1:61–86.

Blasco, F.A., R.R. Rubite, J.C. Cortes and G.C.D. Alejandro. 2021. Begonia lanuzaensis (sect. Petermannia, Begoniaceae) a new species from Surigao del Sur, Mindanao Island, Philippines. Phytotaxa 523(3): 203–207.
DOI: 10.11646/phytotaxa.523.3.1View ArticleGoogle Scholar
Buenavista, D.P., Y.P. Ang, M.A.K. Pranada, D.S. Salas, E. Mollee and M. McDonald. 2021. Begonia bangsamoro (Begoniaceae, section Petermannia), a new species from Mindanao Island, the Philippines. Phytotaxa 497(1): 39–48.
DOI: 10.11646/phytotaxa.497.1.4View ArticleGoogle Scholar
Camangeg, L.M., W. Cabanillas, M.N. Tamayo, V.C. Mangussad, M.A.K. Pranada and Y.P. Ang. 2021. Two endemic new species of Begonia (Begoniaceae) from Palawan, Philippines. Gard. Bull. Singapore 73(2): 399–412.
DOI: 10.26492/gbs73(2).2021-10View ArticleGoogle Scholar
Doorenbos, J., Sosef, M. S. M., de Wilde, J. J. F. E. 1998. The sections of Begonia including descriptions, keys and species lists(Studies in Begoniaceae VI). Wageningen Agr. Univ. Pap. 98–2:1–266.

Hughes, M., P. Moonlight, A. Jara, M. Tebbitt, H. Wilson, and M. Pullan. 2015 onwards. Begonia Resource Centre Royal Botanic Garden Edinburgh. Online database available from: https://padme.rbge.org.uk/begonia. (Accessed: March 10, 2022).

IUCN Standards and Petitions Committee. 2019. Guidelines for Using the IUCN Red list Categories and Criteria. Version 14. Prepared by the Standards and Petitions Committee. Available from: http://www.iucnredlist.org/documents/RedListGuidelines.pdf. (Accessed: February 20, 2022)

Klotzsch, J. F. 1855. Begoniaceen – Gattungen und Arten. Abh. K?nigl Akad. Wiss. Berlin 1854:121-255.

Mazo, K.R.F., L.G. Aribal, R.A.A. Bustamante and Y.P. Ang. 2021. Begonia tinuyopensis (sect. Petermannia, Begoniaceae), a new species from Zamboanga Del Norte, Philippines. Phytotaxa 516(1): 101–107.
DOI: 10.11646/phytotaxa.516.1.8View ArticleGoogle Scholar
Merrill, E. D. 1911. The Philippine Species of Begonia. Philipp J. Sci. (Botany) 6(6): 369–406.

Moonlight, P.W., W.H. Ardi, L.A. Padilla, K.F. Chung, D. Fuller, D. Girmansyah, R. Hollands, A. Jara-Mu?oz, R. Kiew, W.C. Leong, Y. Liu, A. Mahardika, L.D.K. Marasinghe, M. O'Connor, C.-I Peng, A.J. P?rez, T. Phutthai, M. Pullan, S. Rajbhandary, C. Reynel, R.R. Rubite, S. Julia, D. Scherberich, Y.M. Shui, M.C. Tebbitt, D.C. Thomas, H.P. Wilson, N.H. Zaini and M. Hughes. 2018. Dividing and conquering the fastest-growing genus: Towards a natural sectional classification of the mega-diverse genus Begonia (Begoniaceae). Taxon 67: 267–323.
DOI: 10.12705/672.3.S1View ArticleGoogle Scholar
Naive, M.A.K. and M.A. Cababan, 2021. Taxonomy of the genus Begonia (Begoniaceae) in Mindanao, Philippines I: Begonia olganunezae, a new Begonia section Petermannia species discovered in the province of Bukidnon. Taiwania 66(4): 433?438.
DOI: 10.6165/tai.2021.66.433View ArticleGoogle Scholar
Pelser, P.B., J.F. Barcelona and D.L. Nickrent (eds.). 2011 onwards. Co's Digital Flora of the Philippines. www.philippineplants.org.

Rubite, R.R. 2012. Delimitation of Begonia L. sections Diploclinium and Baryandra (Begoniaceae) in the Philippines. Asia Life Sci. 21: 363–373.

Rubite, R.R. and D.A. Madulid. 2009. The rediscovery of Philippine Begonias. Blumea 54(1): 267?268.
DOI: 10.3767/000651909X476256View ArticleGoogle Scholar
Rubite, R., M. Hughes, G.J. Alejandro and C.-I Peng. 2013. Recircumscription of Begonia sect. Baryandra (Begoniaceae): evidence from molecular data. Bot. Stud. 54(1): 38.
DOI: 10.1186/1999-3110-54-38View ArticleGoogle Scholar
Rubite, R.R., C.-I Peng, K.F. Chung, C.W. Lin, L.T. Evangelista, D.N. Tandang, J.R.C. Callado and M. Hughes. 2018. Three new species of Begonia (section Baryandra, Begoniaceae) from Luzon Island, the Philippines. Phytotaxa 347(3): 201–212.
DOI: 10.11646/phytotaxa.347.3.1View ArticleGoogle Scholar
Rubite, R.R., R.Y. Brillantes, D.N. Tandang, C.B. Moran, M.G.Q. Rule, C.-W. Lin. 2021. Begonia benitotanii (section Petermannia, Begoniaceae) a new species endemic to the Philippine Island of Bucas Grande. Phytotaxa 513(3): 259–262.
DOI: 10.11646/phytotaxa.513.3.5View ArticleGoogle Scholar
Siler, C.D., D.R. Davis, J.L. Watters, E.S. Freitas, O.W. Griffith, J.W.B. Binaday, A.H.T. Lobos, A.K.S. Amarga and R.M. Brown. 2017. First record of the Pseudogekko brevipes Complex from the Northern Philippines, with Description of a New Species. Herpetologica 73(2): 162–175.
DOI: 10.1655/HERPETOLOGICA-D-16-00074View ArticleGoogle Scholar
Tian, T.K., Y.M. Shui, M. Hughes, R. Kiew, M. Tebbitt and P.W. Moonlight. 2018. Phytotaxa Begonia Special Issue 2018. Phytotaxa 381(1): 5.
DOI: 10.11646/phytotaxa.381.1.3View ArticleGoogle Scholar