Research Paper
Cynanchum hubeiense (Apocynaceae), a new species from Hubei, China
Wen-Bin Xu, Bo-Shun Xia, Jin-Qing Wu, Yu-Xing Chen, Jian-Yong Shen
Published on: 08 February 2021
Page: 53 - 56
DOI: 10.6165/tai.2021.66.53
PDF Download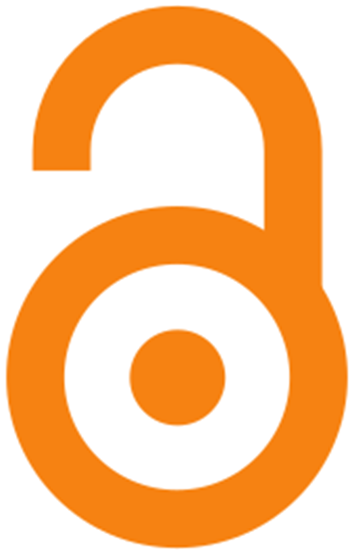 References
Endress, M.E., U. Meve, D.J. Middleton and S. Liede-Schumann. 2018. Apocynaceae. In: Kadereit, J. W., & Bittrich, V., (eds), Flowering Plants. The Families and Genera of Vascular Plants. Eudicots, Apiales, Gentianales (excl. Rubiaceae). Springer, Heidelberg, New York.
DOI: 10.1007/978-3-319-93605-5_3View ArticleGoogle Scholar
Fishbein, M., T. Livshultz, S.C.K. Straub, A.O. Sim?es, J. Boutte, A. McDonnell and A. Foote. 2018. Evolution on the backbone: Apocynaceae phylogenomics and new perspectives on growth forms, flowers, and fruits. Am. J. Bot. 105(3): 495–513.
DOI: 10.1002/ajb2.1067View ArticleGoogle Scholar
IUCN 2012. IUCN Red List Categories and Criteria: Version 3.1. 2nd ed. Gland, Switzerland and Cambridge, UK.

Jiang, L.Q., Y.Y. Li, X.X. Zhu, Y.H. Wang and H. Peng. 2018. Vincetoxicum xinpingense (Asclepiadeae, Asclepiadoideae, Apocynaceae), a new species from Yunnan Province, China. Phytotaxa 361(1): 56–64.
DOI: 10.11646/phytotaxa.361.1.4View ArticleGoogle Scholar
Khanum, R., S. Surveswaran, U. Meve and S. Liede. 2016. Cynanchum (Apocynaceae: Asclepiadoideae): a pantropical Asclepiadoid genus revisited. Taxon 65(3): 467–486.
DOI: 10.12705/653.3View ArticleGoogle Scholar
Kunze, H. 1991. Structure and function in asclepiad pollination. Pl. Syst. Evol. 176(3-4): 227–253.
DOI: 10.1007/BF00937909View ArticleGoogle Scholar
Li, P.T., M.G. Gilbert and W.D. Stevens. 1995. Cynanchum. In: Wu Z.Y. & Raven P.H. (eds), Flora of China, vol. 16: 205–223. Science Press, Beijing & Missouri Botanical Garden Press, St. Louis.

Liede, S. 1996. Cynanchum-Rhodostegiella-Vincetoxicum-Tylophora: new considerations on an old problem. Taxon 45(2): 193–211.
DOI: 10.2307/1224660View ArticleGoogle Scholar
Liede, S. 1997. American Cynanchum (Asclepiadaceae) –a preliminary infrageneric classification. Novon 7(2): 172–181.
DOI: 10.2307/3392191View ArticleGoogle Scholar
Liede-Schumann, S., H.H. Kong, U. Meve and M. Thiv. 2012. Vincetoxicum and Tylophora (Apocynaceae: Asclepiadoideae: Asclepiadeae) - two sides of the same medal: Independent shifts from tropical to temperate habitats. Taxon 61(4):803–825.
DOI: 10.1002/tax.614007View ArticleGoogle Scholar
Liede-Schumann, S., R. Khanum, A.S. Mumtaz, I. Gherghel and A. Pahlevani. 2016. Going west – A subtropical lineage (Vincetoxicum, Apocynaceae: Asclepiadoideae) expanding into Europe. Molec. Phyl. Evol. 94: 436–446.
DOI: 10.1016/j.ympev.2015.09.021View ArticleGoogle Scholar
Rapini, A., C. van den Berg and S. Liede. 2007. Diversification of Asclepiadoideae (Apocynaceae) in the New World. Ann. Missouri Bot. Gard. 94(2): 407–422.
DOI: 10.3417/0026-6493(2007)94[407:DOAAIT]2.0.CO;2View ArticleGoogle Scholar
Shen, J.Y., X.D. Ma, W.G. Wang and J.P. Shi. 2019. Cynanchum brevipedunculatum, a new species of Apocynaceae from Yunnan, China. Taiwania 64(3): 217–220.
DOI: 10.6165/tai.2019.64.217View ArticleGoogle Scholar