Research Paper
Freycinetia quezonensis: A new species of Freycinetia Gaudich. (Pandanaceae; Freycinetoideae) from Quezon, Luzon Island, the Philippines
Ary Prihardhyanto Keim, Maribel G. Nonato, Christina C. Tan, Wawan Sujarwo, Mohammad Fathi Royyani
Published on: 21 February 2021
Page: 61 - 64
DOI: 10.6165/tai.2021.66.61
PDF Download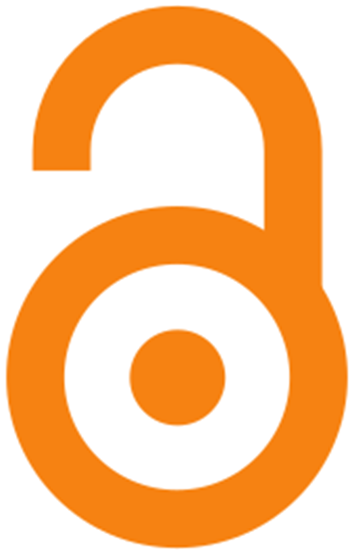 References
Cabrido, C. (Ed.). 2016. Philippine Biodiversity Strategy and Action Plan (2015-2028): Bringing Resilience to Filipino Communities. Biodiversity Management Bureau (BMB) Department of Environment and Natural Resources (DENR), Quezon City, Philippines. https://www.cbd.int/doc/world/ph/ph-nbsap-v3-en.pdf

Heaney, L.R., J.S. Jr. Walsh and A.T. Peterson. 2005. The roles of geological history and colonization abilities in genetic differentiation between mammalian populations in the Philippine archipelago. J. Biogeogr. 32(2): 229?247.
DOI: 10.1111/j.1365-2699.2004.01120.xView ArticleGoogle Scholar
Keim, A.P. 2012. The pandan flora of Foja-Mamberamo game reserve and Baliem Valley, Papua-Indonesia. Reinwardtia 13(3): 271?297.

Keim, A.P. and H. Rustiami. 2007. Keanekaragaman suku Pandanaceae di pegunungan sekitar Desa Sedoa, kawasan Taman Nasional Lore Lindu Kabupaten Poso-Propinsi Sulawesi Tengah. Berita Biologi 8(5): 375?389.

Keim, A.P., Rugayah and H. Rustiami. 2011. The Pandanaceae of the Bukit Baka Bukit Raya National Park and adjacent areas, West and Central Kalimantan, Indonesia, with notes and their nomenclature and the rediscovery of Pandanus aristatus and several new records. Gard. Bull. Singapore 63(1 & 2): 31?62.

Keim, A.P., Rugayah and H. Rustiami. 2013. Pandanaceae of Flora Malesiana in the past eight years (2005-2013): A state of the art. Herbarium Bogoriense, Bogor.

Keim, A.P. and C.C. Tan. 2020. A new species of Freycinetia (Pandanaceae; Freycinetoideae) from Luzon Island, the Philippines. Blumea 65(2): 102?103.
DOI: 10.3767/blumea.2020.65.02.02View ArticleGoogle Scholar
Koorders, S.H. 1898. Flora van N.O. celebes. Mededeelingen van 's Lands Plantentuin No. XIX. Gravenhage, Batavia (Jakarta).

Martelli, U. 1910a. Unumerazione delle Pandanaceae. I. Freycinetia. Webbia 3(1): 5?35.
DOI: 10.1080/00837792.1910.10669557View ArticleGoogle Scholar
Martelli, U. 1910b. Le Freycinetia delle isole Filippine. Webbia 3(1): 167?186.
DOI: 10.1080/00837792.1910.10669560View ArticleGoogle Scholar
Merrill, E.D. 1908. Philippine Freycinetia. Philipp. J. Sci. 5(3): 307?315.

Solms, H. 1878. Monographia Pandanacearum. Linnaea 42: 85?105.

Stone, B.C. 1969. Materials for a monograph of Freycinetia Gaud. (Pandanaceae). VIII. A revised list of Philippine species with critical notes and some new taxa. Webbia 23(2): 597?607.
DOI: 10.1080/00837792.1969.10669898View ArticleGoogle Scholar
Warburg, O. 1900a. Pandanaceae. In: H. G. A. Engler (Ed.), Das Pflanzenreich IV, 9, Engelmann, Berlin, pp. 1?100.

Warburg, O. 1900b. Pandanaceae. In: Schumann, K., and & Lauterbach, K. (Eds.), Flora der Deutschen schutzgebiete in der S?dsee, Gebr?der Borntraeger, Leipzig, pp. 159?162.