Research Paper
A new species of Primulina (Gesneriaceae) from Danxia landform in Jiangxi, China
Mei-Zhen Xu, Hang-Hui Kong, Ming Kang, Li-Hua Yang
Published on: 27 February 2020
Page: 163 - 166
DOI: 10.6165/tai.2020.65.163
PDF Download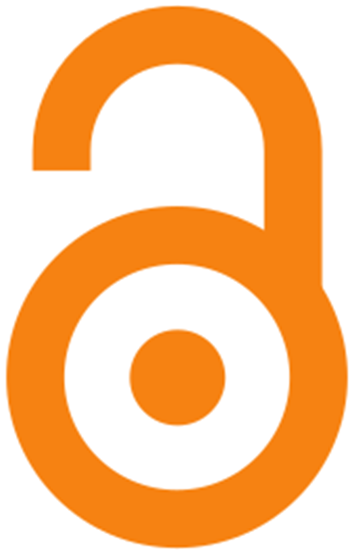 Literature
Abstract
Based on morphological observations and comparisons, a new species of Primulina (Gesneriaceae), P. inflata Li.H. Yang & M.Z. Xu, is described and illustrated. This new species resembles P. xiuningensis in leaf blade shape and indumentum, and differs from the latter by the white corolla with longitudinally purple-red stripes (vs. yellowish without stripes), inflated tubular corolla tube (vs. tubular) and straight filament (vs. geniculate). The descriptions, illustrations and photographs of this new species are provided here.
Keyword: China, Gesneriaceae, Primulina, Primulina inflata, P. xiuningensis, Taxonomy
Abstract
Literature
Chang, Y., A. Ebihara, S. Lu, H. Liu and H. Schneider. Fang, D. and D.-H. Qin. 2004. Wentsaiboea D. Fang & D. H. Qin, a new genus of the Gesneriaceae from Guangxi, China. Acta Phytotaxon. Sin. 42(6): 533–536.

Hao, Z., Y.-W. Kuang and M. Kang. 2015. Untangling the influence of phylogeny, soil and climate on leaf element concentrations in a biodiversity hotspot. Funct. Ecol. 29(2): 165–176.
DOI: 10.1111/1365-2435.12344View Article Google Scholar
IUCN. 2016. Guidelines for using the IUCN red list categories and criteria, ver. 12. IUCN Standards and Petitions Subcommittee.

Liu, X.-L. and X.-H. Guo. 1989. A new species of Chiritopsis from Anhui. Bul. Bot. Res. 9(3): 51–54. (in Chinese)

Li, Z.-Y. and Y.-Z. Wang. 2004. Plants of Gesneriaceae in China. Henan Science and Technology Publishing House, Zhengzhou, China, pp 171–261. (in Chinese)

Li, Q.-K., Q. Zhang, T. Deng, B. Pan, Y.-S. Huang and W.-L. Li. 2015. Primulina bobaiensis, a new species of Gesnericaeae from Guangxi, China and its phylogenetic placement revealed by the chloroplast matK gene. Guihaia 35(2): 143–150.

Moller, M. 2019. Species Discovery in Time: An Example from Gesneriaceae in China. Guangxi Sciences. 26(1): 1–15.

Shen, R.-J., S.-S. Lin, Y. Yu, D.-F. Cui and W.-B. Liao. 2010. Chiritopsis danxiaensis sp. nov. (Gesneriaceae) from Mount Danxiashan, south China. Nord. J. Bot. 28(6): 728–732.
DOI: 10.1111/j.1756-1051.2010.00885.xView Article Google Scholar
Tian, J., L. Liu, S.-Y. Xiao, X.-W. Zhu, Y.-J. Wu, L. Zhou, J. Yin, L. Pen, X.-Z. Cai, L.-H. Liu, Y.-D. Liu and K.-M. Liu. 2018. Primulina hengshanensis (Gesneriaceae), a new species from Danxia landform in Hunan, China. Phytotaxa 333(2): 293–297.
DOI: 10.11646/phytotaxa.333.2.15View Article Google Scholar
Wang, W.-T. 1981a. Quinque genera nova Gesneriacearum E Sina. Bull. Bot. Res. 1(3): 21–28.

Wang, W.-T. 1981b. Notulae de Gesneriaceis Sinensibus (Ⅱ). Bull. Bot. Res. 1(4): 35–75.

Wang, W.-T. 1992. Study on Gesneriaceae from China (X), Guihaia 12(4): 289–300.

Wang, W.-T., K.-Y. Pan and Z.-Y. Li. 1998. Gesneriaceae. In: Wu, Z.-Y. and P.-H. Raven (eds.), Flora of China 18. Science Press, Beijing, China and Botanical Garden Press, St. Louis, Missouri, USA. pp 77–120.

Wang, Y.-Z., R.-B. Mao, Y. Liu, J.-M. Li, Y. Dong, Z.-Y. Li and J.F. Smith. 2011. Phylogenetic reconstruction of Chirita and allies (Gesneriaceae) with taxonomic treatments. J. Syst. Evol. 49(1): 50–64.
DOI: 10.1111/j.1759-6831.2010.00113.xView Article Google Scholar
Weber, A., D. J. Middleton, A. Forrest, R. Kiew, C. L. Lim, A. R. Rafidah, S. Sontag, P. Triboun, Y.-G. Wei, T.-L. Yao and M. M?ller. 2011. Molecular systematics and remodeling of Chirita and associated genera (Gesneriaceae). Taxon 60(3): 767–790.
DOI: 10.1002/tax.603012View Article Google Scholar
Wei, Y.-G., F. Wen, M. M?ller, A. Monro, Q. Zhang, Q. Gao, H.-F. Mou, S.-H. Zhong and C. Cui. 2010. Gesneriaceae of South China. Guangxi Science and Technology Publishing House, pp 457–490. (in Chinese and English)

Wen, F., S. Li, Z.-B. Xin, L.-F. Fu, X. Hong, L. Cai, J.-Q. Qin, B. Pan, F.-Z. Pan and Y.-G. Wei. 2019. The Updated Plant List of Gesneriaceae in China against the Background of Newly Chinese Naming Rules. Guangxi Sciences 26(1): 37–63. (in Chinese with English abstract)

Xu, W.-B., Q. Zhang, F. Wen, W.-B. Liao, B. Pan, H. Chang and K.-F. Chung. 2012. Nine new combinations and one new name of Primulina (Gesneriaceae) from South China. Phytotaxa 64(1): 1–8.
DOI: 10.11646/phytotaxa.64.1.1View Article Google Scholar
Zhou, D.-S., J.-J. Zhou, M. Li and X.-L. Yu. 2016. Primulina suichuanensis sp nov (Gesneriaceae) from Danxia landform in Jiangxi, China. Nordic J. Bot. 34(2): 148–151.
DOI: 10.1111/njb.00956View Article Google Scholar