Research Paper
Taxonomic revision of the genus Cautleya (Zingiberaceae) in India with a description of a new variety
Kizhakkethil Aishwarya, Mamiyil Sabu
Published on: 02 March 2021
Page: 79 - 88
DOI: 10.6165/tai.2021.66.79
PDF Download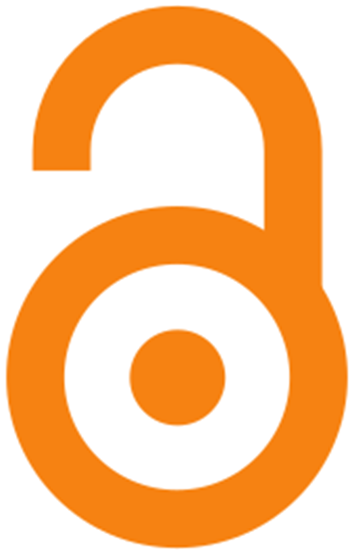 Literature
Abstract
The genus Cautleya (Royle ex Benth.) Hook.f. in India is revised. The present study recognizes four taxa in the genus, including a new variety, Cautleya gracilis var. hispida Aishwarya & M.Sabu. The new variety is recognized mainly based on the relative length of corolla tube with calyx of the taxa under study. The corolla tube of the new variety is as long as its calyx, unlike those of the other taxa of the species C. gracilis. Keys to the taxa are also provided along with their detailed description and colour photographs.
Keyword: Cautleya gracilis var. hispida, Cautleya spicata, new variety, West Bengal, morphology, type, key
Abstract
Literature
Auvray, G. and M.F. Newman. 2010. A revision of Cautleya (Zingiberaceae). Edinb. J. Bot. 67(3): 451–465.
DOI: 10.1017/S0960428610000193View Article Google Scholar
Baker, J.G. 1890. Scitamineae. In: J.D. Hooker (ed.) Flora of British India, vol. 6. L.Reeve & Co, London, p. 198–264.

Bentham, G. and J.D. Hooker. 1883. Genera Plantarum, Vol. 3. L. Reeve & Co.; Williams & Norgate, London.

Burtt, B.L. and R.M. Smith. 1972. Key species in the taxonomic history of Zingiberaceae. Notes Roy. Bot. Gard. Edinburgh 31: 177–277.

Cowley, J. 2007. The Genus Roscoea. 1–190. Royal Botanic Garden, Kew. Printer Trento, Italy.

Dandy, J.C. 1932. Some new names in the monocotyledones. J. Bot. 70: 328.

Hooker, J.D. 1888. Curtis's Botanical Magazine, Vol. 114. Covent Garden. L.Reeve & Co., Henrietta Street, London.

IUCN Standards and Petitions Committee. 2019. Guidelines for Using the IUCN Red List Categories and Criteria. Version 14. Prepared by the Standards and Petitions Committee.

Kumar, S. 1994. The genus Cautleya Royle (Zingiberaceae) in India. Journal of the Indian Botanical Society 73: 195–197.

McNeill, J., F.R. Barrie, H.M. Burdet, V. Demoulin, D.L. Hawksworth, K. Marhold et al. 2006. International Code of Botanical Nomenclature (Vienna Code) adopted by the Seventeenth International Botanical Congress, Vienna, Austria, July 2005, Regnum Veg. Vol. 146. A.R.G. Gantner Verlag KG, Ruggell.

Ngamriabsakul, C., M.F. Newman and Q.C.B. Cronk. 2000. Phylogeny and disjunction in Roscoea (Zingiberaceae). Edinb. J. Bot. 57 (1): 39–61.
DOI: 10.1017/S0960428600000032View Article Google Scholar
Royle, J.F.1839. Illustrations of the Botany and other branches of the Natural History of the Himalayan Mountains, and of the Flora of Cashmere, Vol. 1. Wm.H. Allen & Co., Leadenhall Street, London.
DOI: 10.5962/bhl.title.449View Article
Sanjappa, M. 1989. In: Karthikeyan S., Jain S.K., Nayar M.P. and Sanjappa M. Florae Indicae Enumeratio: Monocotyledonae. Botanical Survey of India, Calcutta. 291.

Schumann, K. 1904. Zingiberaceae. In: Engler, A. (ed.), Das Pflanzenreich,Vol. 4 (46). Wilhelm Engelmann, Leipzig. 1–458.

Solerender, H. and F.J. Meyer. 1930. Zingiberaceae. Systematische Anatomie der Monokotyledonnen 6: 27–56.