Research Paper
A new species and record for the genus Begonia (Begoniaceae) from Vietnam
Thanh Son Hoang, Che-Wei Lin, Anh Tai Vu
Published on: 05 August 2021
Page: 317 - 325
DOI: 10.6165/tai.2021.66.317
PDF Download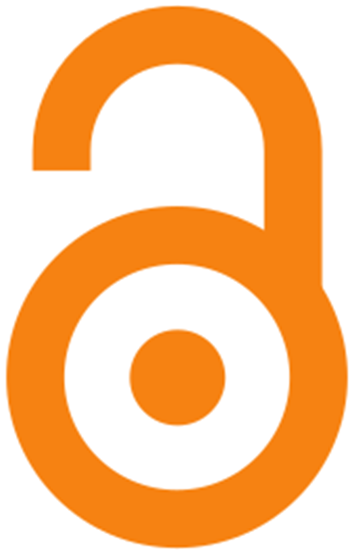 Literature
Abstract
A new species and record of Begonia L. from the central highlands is described and illustrated. The new species, B. mangdenensis is assignable to Begonia sect. Platycentrum based on the axillary inflorescence, 4-tepaled staminate flower and 5-tepaled pistillate flower with ovary two locules each with two placentas. B. mangdenensis is most similar to B. lamdongiana, but it is different in its variegated (vs. uniformly green) and velvetly (vs. slightly waxy) upper surface of lamina, villous (vs. glabrous) peduncle, first pair of bracts glabrous (vs. puberulous or hirsute) in abaxial surface, bracts margin entire and ciliate (vs. denticulate or laciniate to biserrate, ciliate). In addition, B. yui Irmsch., previously known from China, is newly recorded from Vietnam.
Keyword: Begonia mangdenensis, Begonia lamdongiana, Begonia yui, endemism, Platycentrum, Tubibracteolea
Abstract
Literature
Hai, D.V., D.Z. Min, N.S. Khang, Y.H. Tan, P.T.K. Thoa, G.L.C. Bramley, R.P.J. De Kok and B. Li. 2018. Premna vietnamensis (Lamiaceae, Premnoideae), a distinct new species from the Central Highlands of Vietnam. PLOS ONE 13(5): e0195811.
DOI: 10.1371/journal.pone.0195811View Article Google Scholar
Hareesh, V.S., T.A. Le and T.T.D. Pham. 2019. Billolivia thongii (Gesneriaceae), a new species from Central Highlands, Vietnam. Webbia 74(2): 293–296.
DOI: 10.1080/00837792.2019.1682243View Article Google Scholar
Hoang, T.S. and C.W. Lin. 2021. Two new species of Begonia (sect. Platycentrum, Begoniaceae) from the Central Highlands of Vietnam: B. villosula and B. lophura. Phytotaxa 510(3): 263–274.
DOI: 10.11646/phytotaxa.510.3.6View Article Google Scholar
Hughes, M., P.W. Moonlight, A. Jara and M. Pullan. 2015. Begonia Resource Centre. http://padme.rbge.org.uk/begonia. (accessed 20 Mar 2021).

IUCN 2020. Standards and Petitions Committee. 2019. Guidelines for Using the IUCN Red List Categories and Criteria. Version 14 (August 2019). Prepared by the Standards and Petitions Committee. Available from: http://www.iucnredlist.org/ (accessed 23 Mar 2021)

Lin, C.W., T.C. Hsu, H.T. Luu, I.L.P.T. Nguyen, T.Y.A. Yang and C.W. Li. 2021a. Revision of Begonia (Begoniaceae) in Bidoup-Nui Ba National Park, Southern Vietnam, including two new species. Phytotaxa 496(1): 077–089.
DOI: 10.11646/phytotaxa.496.1.4View Article Google Scholar
Lin, C.W., L.C.S. Phan and N.H. Nguyen. 2021b. Begonia rigidifolia ssp. sonhungii (sect. Petermannia, Begoniaceae), a new subspecies from limestone hills in Central Vietnam. Phytotaxa 498(2): 139–144.
DOI: 10.11646/phytotaxa.498.2.7View Article Google Scholar
Luu, H.T., H.D. Tran, N.T. Tran, V.H. Nguyen and N.B. Pham. 2017. Siliquamomum phamhoangii, a new species of Zingiberaceae from the Central Highlands, Vietnam. Phytotaxa 314(1): 135–139.
DOI: 10.11646/phytotaxa.314.1.14View Article Google Scholar
Pham, V.T., N.B. Trinh, K.L. Phan and C.W. Lin. 2019. Two new species, Begonia dinhdui and B. bacmeensis (Begoniaceae), from Vietnam. Phytotaxa 427(1): 22–30.
DOI: 10.11646/phytotaxa.452.3.11View Article Google Scholar
Pham, V.T., Q.D. Dinh, V.C. Nguyen, N.B. Trinh, D.D. Nguyen, T.H. Nguyen and C.W. Lin. 2021. Begonia of Vietnam: an updated checklist, including a new species and a new record. Phytotaxa 507(2): 144–154.
DOI: 10.11646/phytotaxa.507.2.2View Article Google Scholar
Radbouchoom, S., W.H. Chen, S.W. Guo, H.Q. Nguyen, S.K. Nguyen, H.T. Nguyen and Y.M. Shui. 2019. Two new peltate-leaved species of Begonia L. (Begoniaceae) from northern Vietnam. Phytotaxa 407(1): 71–78.
DOI: 10.11646/phytotaxa.407.1.10View Article Google Scholar
Shui, Y.M., W.H. Chen, H. Peng, S.H. Huang and Z.W. Liu. 2019a. Taxonomy of Begonias. Yunnan Science and Technology Press, Kunming. 468 pp.
DOI: 10.1126/science.279.5359.2019aView Article Google Scholar
Shui, Y.M., C.T. Vu, T.A. Le, T.T.D. Pham, V.D. Nguyen, T.M.H. Duong and L.G. Lei. 2019b. Two new cane-like species of Begonia L. (Begoniaceae) from central Vietnam. Phytotaxa 411(1): 57–64.
DOI: 10.11646/phytotaxa.411.1.5View Article Google Scholar