Research Paper
Incidence and antimicrobial susceptibility profile of Avibacterium Paragallinarum isolated from commercial birds
Ghulam Muhammad, Muhammad Kamran Taj, Imran Taj, Iqbal Panezai, Ferhat Abbas, Zain-Ul-Abideen
Published on: 12 April 2021
Page: 160 - 164
DOI: 10.6165/tai.2021.66.160
PDF Download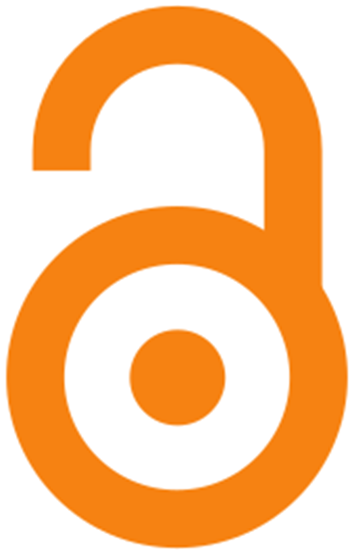 References
Abbas, G., S. Khan, M. Hassan, S. Mahmood, S. Naz and S. Gilani. 2015. Incidence of poultry diseases in different seasons in Khushab district, Pakistan. J. Advan. Vet. Animal. Res. 2(2): 141-145.
DOI: 10.5455/javar.2015.b65View ArticleGoogle Scholar
Adnan, M., H. Khan, J. Kashif, S. Ahmad, A. Gohar, A. Ali, M.A. Khan, S.S.A. Shah, M.F. Hassan and M. Irshad, 2017. Clonal Expansion of Sulfonamide Resistant Escherichia coli isolates Recovered from Diarrheic Calves. Pak. Vet. J. 37: 230–232.

Ahmad, I., M. Anjum and M. Hanif. 2012 Prevalence of poultry diseases at high altitudes of district poonch azad jammu & kashmir. Pak. J. Sci. 64: 334–336.

Ali, T., S. Rahman, L. Zhang, M. Shahid, S. Zhang, G. Liu, J. Gao and B. Han. 2016. High prevalence of multi-drug resistant CTX-M-15 beta-lactamase producing Escherichia coli carrying class 1 integrons isolated from bovine mastitis in China. J. Front. Microb. 7: 19–31.

Ali, T., U.S. Rahman, L. Zhang, M. Shahid, D. Han, J. Gao, S. Zhang, P.L. Ruegg, U. Saddique and B. Han. 2017. Characteristics and genetic diversity of multi-drug resistant extended-spectrum beta-lactamase (ESBL)-producing Escherichia coli isolated from bovine mastitis. Onco. 8(52): 901–944.
DOI: 10.18632/oncotarget.21496View ArticleGoogle Scholar
Blackall, P.J., H. Christensen, T. Beckenham, L.L. Blackall, and M. Bisgaard. 2005. Reclassification of Pasteurella gallinarum [Haemophilus] paragallinarum, Pasteurella avium and Pasteurella volantium as Avibacterium gallinarum comb. nov., Avibacterium avium comb. nov. and Avibacterium volantium comb. nov. Int. J. Sys. Evorn. Microb. 55(1): 353–362.
DOI: 10.1099/ijs.0.63357-0View ArticleGoogle Scholar
Blackall, P.J and E.V. Soriano. 2008. Chapter 11: Infectious coryza and related diseases. In: Pattison, M. et al. (eds). Poultry Diseases (12th Ed). Iowa State University Press. Ames, USA Pp. 155–159.
DOI: 10.1016/B978-0-7020-2862-5.50016-7View ArticleGoogle Scholar
Blackall, P.J. 1999. Infectious coryza: overview of the disease and new diagnostic options. Clin. Microb. Rev. 12(4): 627–632.
DOI: 10.1128/CMR.12.4.627View ArticleGoogle Scholar
Cheesbrough, M. 2009. District Laboratory Practice in Tropical Countries. 2nd Edition London. Cambridge University Press (CUP). pp. 1–266.

Chen, X., Q. Chen, P. Zhang, W. Feng and P.J. Blackall. 1998. Evaluation of a PCR test for the detection of Haemophilus paragallinarum in China. Avian. Pathol. 27(3): 296–300.
DOI: 10.1080/03079459808419339View ArticleGoogle Scholar
Chen, X., K.P. Miflin, P. Zhang, and P.J. Blackall. 2010. Development and application of DNA probes and PCR tests for Haemophilus paragallinarum. Avian diseas. 40(2): 398–407.
DOI: 10.2307/1592238View ArticleGoogle Scholar
Chukiatsiri, K., J. Sasipreeyajan, P.J. Blackall, S. Yuwatanichsampan and N. Chansiripornchai. 2012. Serovar identification, antimicrobial sensitivity, and virulence of Avibacterium paragallinarum isolated from chickens in Thailand. Avian Dis. Dig. 7(2): e36–e37.
DOI: 10.1637/10120-988112-DIGEST.1View ArticleGoogle Scholar
Corney, B.G., I.S. Diallo, H. Wright, L. Jong, A.D. Tolosa, P. Burrell, P. Duffy, B. Rodwell and D.B. Boyle. 2008. Rapid and sensitive detection of Avibacterium paragallinarum in the presence of other bacteria using a 5' Taqnuclease assay: a new tool for diagnosing infectious coryza. Avian. Pathol. 37(6): 599–604.
DOI: 10.1080/03079450802449139View ArticleGoogle Scholar
Heuvelink, A., J. Wiegel, C. Kehrenberg, R. Dijkman, E. Soriano-Vargas and A. Feberwee. 2018. Antimicrobial susceptibility of Avibacterium paragallinarum isolates from outbreaks of infectious coryza in Dutch commercial poultry flocks, 2008-2017. Vet. Microb. 217: 135–143.
DOI: 10.1016/j.vetmic.2018.03.008View ArticleGoogle Scholar
Mustafa, M.Y and S.S. Ali. 2005. Prevalence of infectious diseases in local and fayoumi breeds of rural poultry (Gallus domesticus) Punjab. University. J. Zoo. 20: 177–180.

Sadeeq, R.U., A. Tariq, A. Ijaz, A.K. Nazir, H. Bo, and G. Jian. 2018. The Growing Genetic and Functional Diversity of Extended Spectrum Beta-Lactamases. Bio. Med. Res. Int. 2018: e9519718.
DOI: 10.1155/2018/9519718View ArticleGoogle Scholar
Sanchez, S., S. Mizan, C. Quist, P. Schroder, M. Juneau, D. Dawe, B. Ritchie and M.D. Lee. 2004. Serological response to Pasteurella Multocida Nan H Sialidase in persistently colonized rabbits. Clini. Diagon. Lab. Immun. 11(5): 825–834.
DOI: 10.1128/CDLI.11.5.825-834.2004View ArticleGoogle Scholar
Van Empel, H., D. Van Bosch, P. Loffen and P. Storm. 1997. Identification and serotyping of Ornithobacterium rhinotracheale. J. Clini. Microb. 35(2): 418–421.
DOI: 10.1128/JCM.35.2.418-421.1997View ArticleGoogle Scholar
Wafaa, A and E.-G. Abd. 2011 Evaluation of autogenous Avibacterium paragallinarum Bacterins in Chickens. Int. J. Poul. Scien. 10(1): 56–61.
DOI: 10.3923/ijps.2011.56.61View ArticleGoogle Scholar