Research Paper
Agriculture communities' perception and willingness to pay for eradicating Xanthium strumarium L: A step towards the progressive decrease of economic and biodiversity loss
Rafi Ullah, Nasrullah Khan, Zoya Baig, Nabila
Published on: 13 June 2022
Page: 341 - 350
DOI: 10.6165/tai.2022.67.341
PDF Download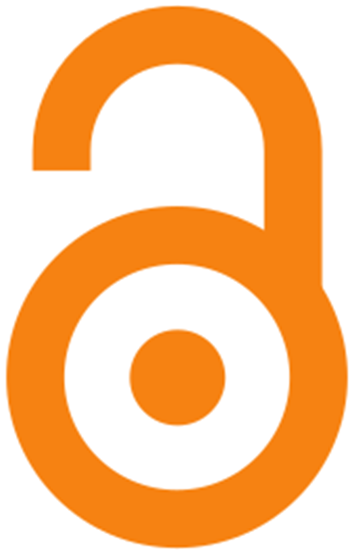 References
Alberini, A. and J.-R. Kahn (eds.) 2006. Handbook on contingent valuation, Edward Elgar Publishing, London.
DOI: 10.4337/9781845427917View Article
Alfarhan, A.-H. 2002. Dispersal mechanisms of flowering plants in the Central Region of Saudi Arabia. J. King Abdulaziz Univ. Meteorol. Environ. Arid Land Agric. Science 13(1): 17?39.
DOI: 10.4197/met.13-1.2View ArticleGoogle Scholar
Ali, A., T.-A. Khan and A. Ahmad. 2018. Analysis of climate data of Khyber Pakhtunkhwa, Pakistan. International Research Journal of Engineering and Technology 5(5): 4266?4283.

Amini, R., S. Izadkhah, A.-D. Mohammadinasab and Y. Raei. 2014. Common cocklebur (Xanthium strumarium L.) seed burial depth affecting corn (Zea mays L.) growth parameters. Int. J. Biosci. 4: 164?170.
DOI: 10.12692/ijb/4.3.164-170View ArticleGoogle Scholar
Arrow, K., R. Solow, P. Portney, E. Leamer, R. Radner and H. Schuman. 1993. Contingent Valuation Methodology Report', Report of the NOAA Panel on Contingent Valuation. Fed. Reg. 58, Resources for the Future, Washington, pp. 4602?4614.

Bardsley, D. and E.-G. Jones. 2006. Stakeholders perception of the impacts of invasive exotic plants species in the Mediterranean Basin, Geojournal 65(3): 199–210.
DOI: 10.1007/s10708-005-2755-6View ArticleGoogle Scholar
Br?uer, I. 2003. Money as an indicator: To make use of economic evaluation for biodiversity conservation. Agric. Ecosyst. Environ. 98(1-3): 483–491.
DOI: 10.1016/S0167-8809(03)00107-5View ArticleGoogle Scholar
Charles, H. and J.-S. Dukes. 2007. Impacts of invasive species on ecosystem services, in Nentwig, W. (ed.), Biological invasions 193: 217–237. Springer-Verlag Berlin Heidelberg, New York.
DOI: 10.1007/978-3-540-36920-2_13View ArticleGoogle Scholar
Chikuruwo, C., M. Masocha, A. Murwira and H. Ndaimani. 2017. Predicting the suitable habitat of the invasive Xanthium strumarium L. in Southeastern Zimbabwe. Appl. Ecol. Environ. Res. 15(1): 17–22.
DOI: 10.15666/aeer/1501_017032View ArticleGoogle Scholar
Wasim, A. 2018. National Assembly green-lights Fata-KP merger bypassing 'historic' bill. From http://Dawn.com. 2018-05-24; Retrieved 2018-06-03.

Debnath, B., A. Debnath and C. Paul. 2015. Diversity of invasive alien weeds in the major roadside areas of Tripura and their effect and uses. J. Chem. Biol. Phys. Sci. 5: 3091–102.

Dekker, J. 2011. Evolutionary Ecology of Weeds. Class use version. Weeds-R-US USA 2011.

Deo, R.-C. and M. ?ahin. 2015. Application of the Artificial Neural Network model for prediction of monthly Standardized Precipitation and Evapotranspiration Index using hydrometeorological parameters and climate indices in eastern Australia. Atm. Res. 161: 65–81.
DOI: 10.1016/j.atmosres.2015.03.018View ArticleGoogle Scholar
Emerton, L., J. Bishop and L. Thomas. 2006. Sustainable Financing of Protected Areas: A global review of challenges and options, IUCN, Gland, Switzerland and Cambridge, UK.
DOI: 10.2305/IUCN.CH.2005.PAG.13.enView Article
Gotelli, N.-J. and A. Chao. 2013. Measuring and estimating species richness, species diversity, and biotic similarity from sampling data. In: Levin, S.A. eds. Encyclopedia of Biodiversity (2nd edtion) 195-211 pp. Academic Press
DOI: 10.1016/B978-0-12-384719-5.00424-XView ArticleGoogle Scholar
Hashim, S. and K.-B. Marwat. 2002. Invasive weeds a threat to the biodiversity: a case study from Abbottabad District, N-W Pakistan. Pak. J. Weed Sci. Res. 8: 1–12.

Hussain, Z., K.-B. Marwat, J. Cardina and I.-A. Khan. 2014. Xanthium strumarium L. impact on corn yield and yield components. Turk. J. Agric. For. 38: 39-46.
DOI: 10.3906/tar-1210-53View ArticleGoogle Scholar
Hussain, Z., K.-B. Marwat, M.-A. Khan, S. Hashim and T. Bakht. 2013. How the competition of Xanthium strumarium L. affects the phonological characters of maize crop. Pak. J. Bot. 45: 1883–1887.

Kamboj, A. and A.-K. Saluja. 2010. Phytopharmacological review of Xanthium strumarium L. (cocklebur). Int. J. Green. Pharm. 4(3): 129–139.
DOI: 10.4103/0973-8258.69154View ArticleGoogle Scholar
Kaur, B., S. Bhatia and K.-K. Sharma. 2014. Diversity and impact of invasive alien plant species of family Asteraceae in Jammu district (Jammu and Kashmir, India). Int. J. Interdiscip. Multidiscip. Stud. 1: 51–62.

Khan, A.N. 2013. Analysis of 2010. flood causes, nature and magnitude in the Khyber Pakhtunkhwa, Pakistan. Nat. Hazards 66(2): 887–904.
DOI: 10.1007/s11069-012-0528-3View ArticleGoogle Scholar
Kitula, A.-G.N. 2006. The environmental and socioeconomic impacts of mining on local livelihoods in Tanzania: A case study of Geita District. J. Clean. Prod. 14(3-4): 405–414.
DOI: 10.1016/j.jclepro.2004.01.012View ArticleGoogle Scholar
Law, M.-C. 2008. Willingness to pay for the control of water hyacinth in an urban environment of South Africa', Master's thesis, Rhodes University.

Lehrer, D., N. Becker and P. Kurtiel. 2013. The Value of Coastal Sand Dunes as a Measure to Plan an Optimal Policy for Invasive Plant Species: The Case of the Acacia saligna at the Nizzanim LTER Coastal Sand Dune Nature Reserve, Israel. In: Mart?nez, M. et al. (eds) Restoration of Coastal Dunes. Springer Series on Environmental Management. Springer, Berlin, Heidelberg. Springer Series on Environmental Management, 273–288 pp.
DOI: 10.1007/978-3-642-33445-0_17View ArticleGoogle Scholar
Love, D. and P. Dansereau. 1959. Biosystematic studies on Xanthium: taxonomic appraisal and ecological status. Can. J. Bot. 37(2): 173–208.
DOI: 10.1139/b59-016View ArticleGoogle Scholar
Marwat, K.-B. 1993. Two new emerging weeds of N-W of Pakistan: Phragmites Australis (Cav.) Trin. ex Stud. (Cav.) Trin ex Stuet and Xanthium Strumarium L., posing threat to our future agriculture. PWSS Abstract 3: 50.

Marwat, K.-B., S. Hashim and H. Ali. 2010. Weed Management: A case study from northwest Pakistan. Pak. J. Bot. 42: 341–353.

Pejchar, L. and H. Money. 2009. Invasive species, ecosystem services and human well-being. Trends in Ecology and Evolution 24(9): 497–504.
DOI: 10.1016/j.tree.2009.03.016View ArticleGoogle Scholar
Rashed-Mohasel, M.-H. and S.-K. Mousavi. 2007. Principles of Weed Management. Iran: Ferdowsi University of Mashhad Publication.

Saeed, A., A. Hussain, M.-I. Khan, M. Arif, M.-M. Maqbool, H. Mehmood and M.-S. Elshikh. 2020. The influence of environmental factors on seed germination of Xanthium strumarium L.: Implications for management. PloS one, 15(10): e0241601.
DOI: 10.1371/journal.pone.0241601View ArticleGoogle Scholar
Sartorato, I., A. Berti and G. Zanin. 1996. Estimation of economic thresholds for weed control in soybean (Glycine max (L.) Merr.). Crop. Prot. 15(1): 63–68.
DOI: 10.1016/0261-2194(95)00114-XView ArticleGoogle Scholar
Semenya, S.-S., M.-P. Tshisikhawe and M.-J. Potgieter. 2012. Invasive alien plant species: a case study of their use in the Thulamela Local Municipality, Limpopo Province, South Africa. Sci Res Essays 7(27): 2363–2369.
DOI: 10.5897/SRE11.2075View ArticleGoogle Scholar
Ullah, R. and N. Khan. 2022. Xanthium strumarium L. an alien invasive species in Khyber Pakhtunkhwa (Pakistan): a tool for biomonitoring and environmental risk assessment of heavy metal pollutants. Arabian J. Sci. Eng. 47(1): 255–267.
DOI: 10.1007/s13369-021-05839-6View ArticleGoogle Scholar
Ullah, R., N. Khan, K. Ali, M.E.H. Khan and D.-A. Jones. 2021. Screening of Xanthium strumarium (AIPS) Growing on Abandoned Habitats in Khyber Pakhtunkhwa, Pakistan: Perspectives for Phytoremediation. Appl. Sci. 11(24): 11704.
DOI: 10.3390/app112411704View ArticleGoogle Scholar
Venkatachalam, L. 2004. The contingent valuation method: A review. Environ. Imp. Assess. A rev. 24(1): 89–124.
DOI: 10.1016/S0195-9255(03)00138-0View ArticleGoogle Scholar
Weaver, S.-E. and M.-J. Lechowicz. 1983. The biology of Canadian weeds. 56. Xanthium strumarium L. Can. J. Plant Sci. 63(1): 211–25.
DOI: 10.4141/cjps83-021View ArticleGoogle Scholar