Research Paper
Sonerila lobbii comb. & stat. nov., a new species segregated from S. picta Korth. and S. parishii Stapf., and lectotypification of two names in the genus Sonerila (Melastomataceae)
Jarearnsak Sae Wai, Jer-Ming Hu
Published on: 12 August 2022
Page: 435 - 440
DOI: 10.6165/tai.2022.67.435
PDF Download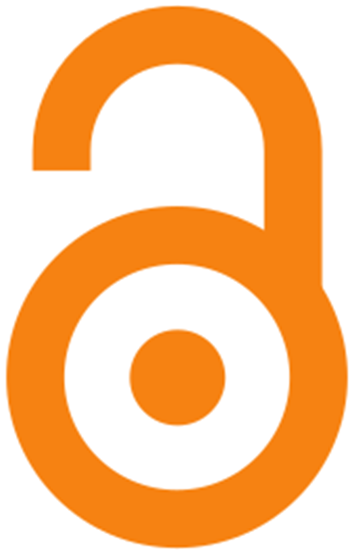 Literature
Abstract
Sonerila picta Korth. is a widespread and morphologically diverse species in the family Melastomataceae. Sonerila picta Korth. var. lobbii C.B.Clarke was first described from Myanmar. Later, it was lumped into the synonymy of S. parishii Stapf. Comprehensive observations of morphology as well as phenology have revealed that the herbarium specimens identified as S. picta var. lobbii are also clearly different from the typical S. picta. The syntypes of S. parishii including C.S.P.Parish 429 (K) and two sheets of T.Lobb s.n. (K) are found to belong to two distinct species. Based on this study, we elevate the variety to the status of species, as Sonerila lobbii (C.B.Clarke) J.Wai & J.-M.Hu. The description and illustration are provided. We here also select C.S.P.Parish 429 (K) as the lectotype of S. parishii and select one of the sheets of T.Lobb s.n. (K) as the lectotype of S. picta var. lobbii, basionym of S. lobbii (C.B.Clarke) J.Wai & J.-M.Hu.
Keyword: lectotypification, new combination, Sonerila parishii, Sonerila picta var. lobbii, taxonomy
Abstract
Literature
Chen, J. and Renner, S.S. 2007. Melastomataceae. In: Wu, Z.Y., & Raven, P.H. (eds.), Flora of China 13. Science Press, Beijing, China and Missouri Botanical Garden Press, St. Louis, Missouri, USA. pp. 360–399.

Clarke, C.B. 1879. Melastomataceae. In: Hooker, J. D. (ed.), The Flora of British India 2. L. Reeve & Co., London, UK. pp. 529–540.

ESRI. 2016. ArcGIS 10.4 for desktop. Redlands, California Environmental Systems Research Institute, USA.

IUCN Standards and Petitions Committee. 2022. Guidelines for Using the IUCN Red List Categories and Criteria. Version 15. Prepared by the Standards and Petitions Committee. Downloadable from https://www.iucnredlist.org/documents/RedListGuidelines.pdf. (Accessed 1 March 2022).

Korthals, P.W. 1842. Bijdrage tot de Kennis der Indische Melastomataeae. In: Temminck, C.J. (ed.), Verh. Nat. Gesch. Ned. Bezitt., Bot. 2. In commissie bij. S. en J. Luchtmans en C.C. van der Hoek, Leiden. pp 218–255.

Renner, S.S., G. Clausing, N. Cellinese and K. Meyer 2001. Melastomataceae. In: Santisuk, T., & Larsen, K. (eds.), Flora of Thailand 7(3). Prachachon Co. Ltd., Bangkok, Thailand. pp 412–497.

Roskov, Y., G. Ower, T. Orrell, D. Nicolson, N. Bailly, P.M. Kirk, T. Bourgoin, R.E. DeWalt, W. Decock, E.J. van Nieukerken and L. Penev (eds.) 2022. Species 2000 & ITIS Catalogue of Life, 2022-4-26. Digital resource at www.catalogueoflife.org. Species 2000: Naturalis, Leiden, the Netherlands. ISSN 2405-8858.

Sae Wai, J. and J.-M. Hu 2020. Sonerila calcicola (Melastomataceae), a new karst dwelling species from Northern Thailand. Kew Bull. 75(3): 43.
DOI: 10.1007/s12225-020-09901-8View Article Google Scholar
Stapf, O. 1892. On the Sonerileae of Asia. Ann. Bot. 6: 291–323.
DOI: 10.1093/oxfordjournals.aob.a090681View Article Google Scholar
Suddee, S., T. Phutthai and S. Rueangruea 2014. Sonerila dongnathamensis (Melastomataceae) a new species from Thailand. Thai Forest Bulletin 42: 81–84.

Turland, N.J., J.H. Wiersema, F.R. Barrie, W. Greuter, D.L. Hawksworth, P.S. Herendeen, S. Knapp, W.-H. Kusber, D.-Z. Li, K. Marhold, T.W. May, J. McNeill, A.M. Monro, J. Prado, M.J. Price and G.F. Smith (eds.) 2018. International Code of Nomenclature for algae, fungi, and plants (Shenzhen Code) adopted by the Nineteenth International Botanical Congress Shenzhen, China, July 2017. Regnum Vegetabile 159. Glash?tten: Koeltz Botanical Books. DOI: 10.12705/Code.2018
DOI: 10.12705/Code.2018View Article